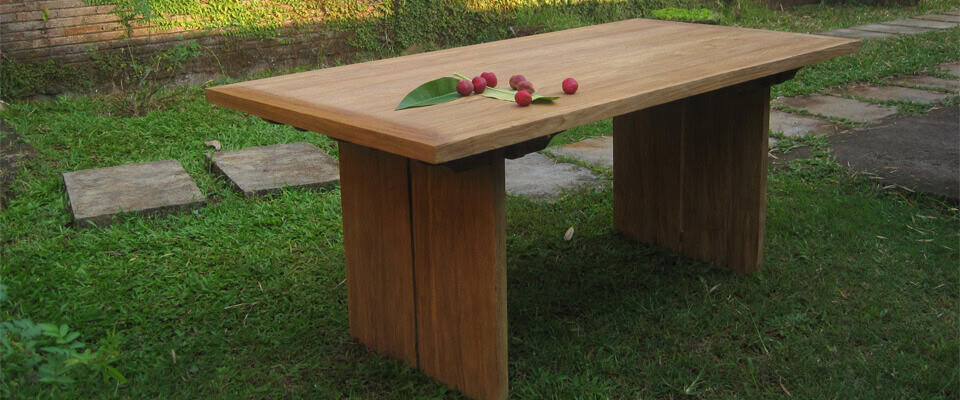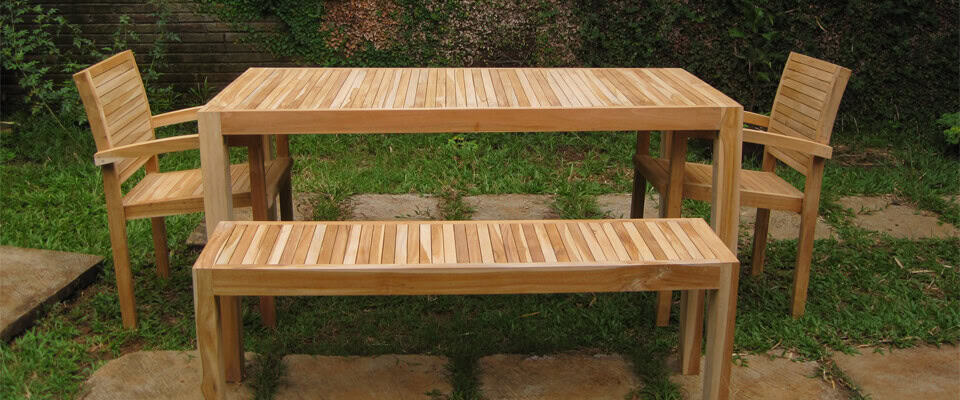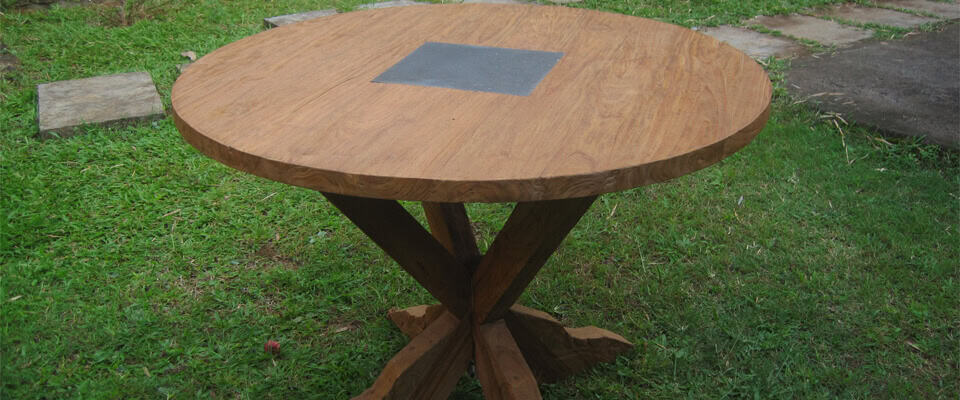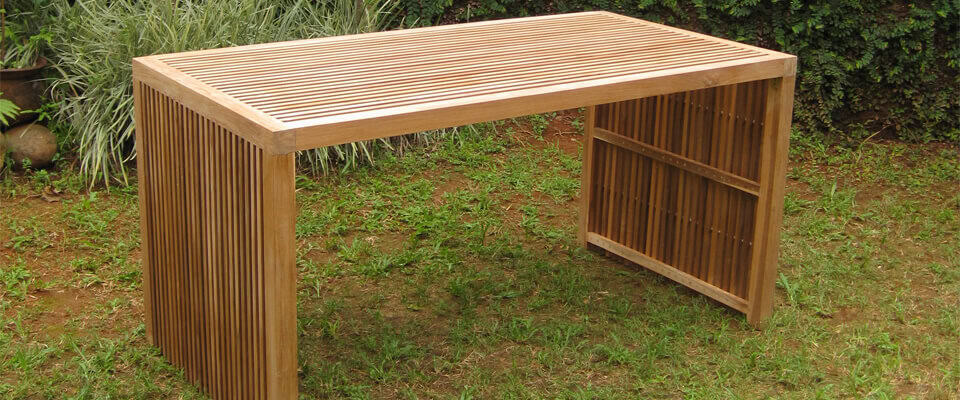 Teak Outdoor Dining Table
They are solid and heavily built. our outdoor table are built to last. with fixed construction or big screws on joinery, they are ensure to withstand most loads falls on them.
well…i guess those words is a little bit overkill isn't ?
its a table guys, for outdoors like gardens or beach, yes they are strong enough for you to step up and dance your night away but, not when you dance with your group of five. it still a table, not a rock stage.
Design And Price
We have many of teak outdoor table design. square, round, rectangular, oval, weird you name it. yes weird…it is for most people, but not for minority…or should we call, exclusive people ? an outdoor table with arrow shape is kinda weird for most of us dont you think so ? but we made what our customer wants, so we did.
you can also made your own teak outdoor table design you can imagine. why dont give us call or email so we can have more indepth discussions. or…come and visit our indonesian furniture factory. the coffee is ready to accompany us]