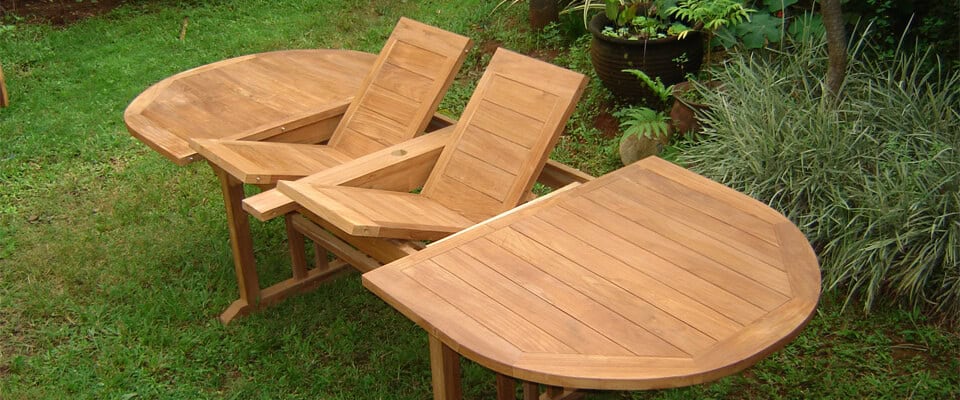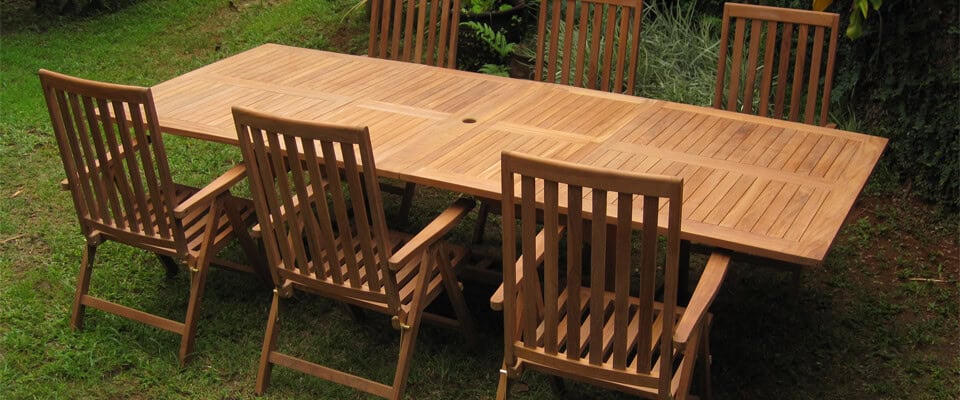 Teak outdoor extension table design
When you need more lenght on your outdoor dining table, but dont want waste precious space when itsn't use, than extension table is perfect choice for that. you can have dinner for 6 guest comfortably and than fold them up to save space and have table for 4 peaople.
We have couple teak extension table design for you to buy. majority are round, oval and rectangular. couple of octagonal and square dining table. all with extension mechanism that provide smooth leaf opening and closing
Extension table price
Price for outdoor furniture are depends on size, construction detail, material quality and hardware. small wooden component are cheaper than big one. big logs are more expensive that small one. and for hardware, iron are without a doubt cheaper than brass. thing like that make a price difference.
Another thing that make price difference is custom design. we have to make samples which required try and error which take more cost than regular production. Please contact us to know more detail about our product pricing