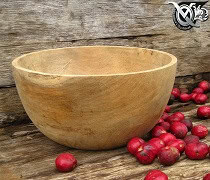 Teak wood is naturally very strong and durable wood, It's has been proven by our old generation who used teak wood for their wooden houses and furniture since hundreds years ago.  This wood species really stands against the test of nature such as extreme weather and termites attack, as we can still use the wood from the old houses to build a new furniture pieces as can be seen in our collection of reclaimed teak wood. But however we can improve their strength by adding some particular treatment, to keep the beauty of our teak outdoor furniture.
Some of us will love to have teak outdoor furniture with its grey patina color which naturally made by nature after sometime having the direct sun expose or rain.  It gives the nature art touch of colors and tiny hair cracks at some parts.  But some others would love to have their teak outdoor furniture always looks as a new furniture, this will need teak outdoor furniture care by right maintaining.
Outdoor Furniture Cleaning
Wash your furniture with soap / detergent, use soft brush so it cleans through the pores, wash out the detergent with clean water and dry it with soft cloth, let it dry perfectly under the sun.  Put one layer of teak oil with brush, and rub it well with a clean cloth to dry the remain of oil off the furniture surface. Do this maintenance 4-5 times a year.  To prevent cracks, cover your teak outdoor furniture with furniture covers while you didn't use them, or simply fold them and store in the dry place on the winter to have them again during the right season. this is a simple way of teak outdoor furniture care.
Hardware Maintenance
Almost all of our outdoor furniture is fitted with brass or steels hardware, they are properly coated with some special electroplating to prevent rusting. We can also increase the rustproof ability by adding motor oil spray or special oil onto the hardware, remember not to spray or pour the oil directly onto the hardware since it will leave a stain on the wood.  Take a clean cloth and pour or spray onto the cloth and than wipe it on the steel or brass hardware. Once or twice a year will doing just fine for your teak outdoor furniture. teak outdoor furniture care with simple and easy to do maintenance like this will make your make your teak outdoor furniture more durable rather than leave it just like that on your garden.
teak outdoor furniture care